A difficult time
We sat here for quite some time trying to decide on how to open our first ever blog, given we're in the strangest period of our business life to date. In the end we decided to keep it simple, so please forgive the obvious huge understatement of simply saying, it's been a challenging few months for everybody. So with a world now in transition, we find ourselves swapping wedding, festival and corporate event marquees for COVID19 testing stations. Despite the obvious sadness of being unable to work on lots of fun events (for now at least) we are truly proud and honoured to be applying our knowledge and expertise to three NHS sites around the UK.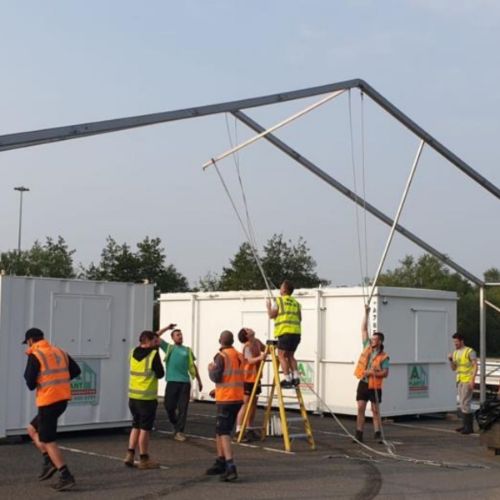 Diversifying
This includes working on the country's flagship testing facility in Manchester. Together with our partners, Shield MFG ltd, we have recently erected 35 of our own marquees at sites in Milton Keynes, Peterborough and Manchester to assist in increasing the country's testing capacity. The image above is of the facility installation at the East of England Show Ground, in Peterborough. The venue is not alone in having to adapt to the current situation, with the home of Manchester City Football Club now being the home to 18 of our structures - 6 of which are our 2nd widest 15 meter marquees.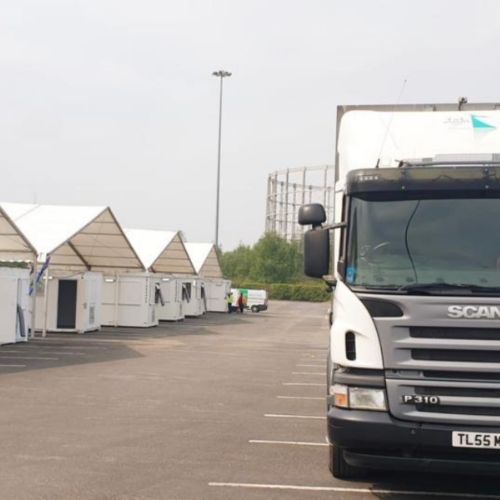 Looking to the future
Our final destination is closer to the home of T&L Marquee Hire, just one junction down on the M1 at Milton Keynes. Images and a full story can be accessed here. All 35 of the marquees will be made available for as long as is required, but it's our sincere hope that the whole country can resume to some sort of normality in the speediest amount of time possible. In the meantime, we wanted to reassure all of our clients, present and future, that we are in this together. We remain as flexible as ever and here for you anytime. With our very best wishes,
Joe, Kate and the T&L team.